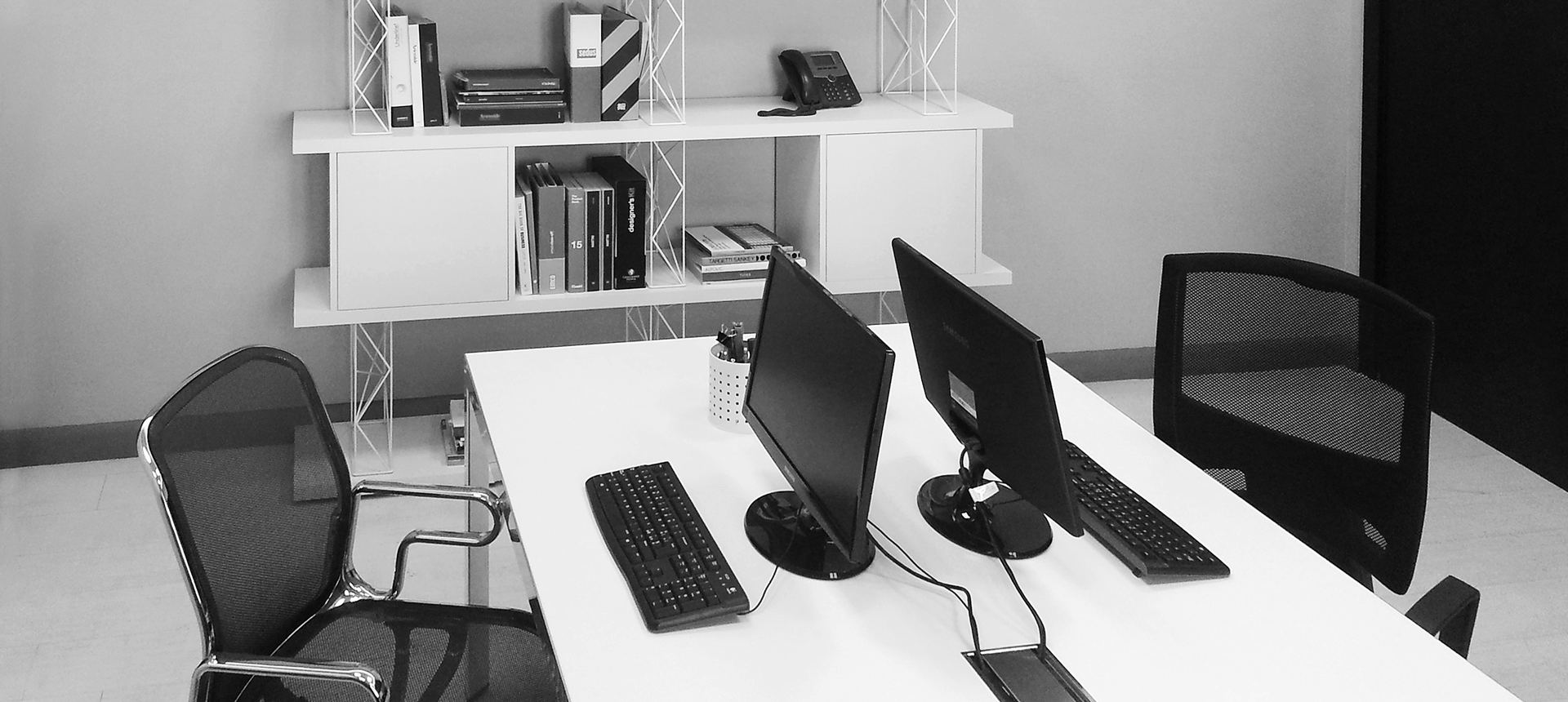 BRAND CONSULTING – AUTOMOTIVE RETAIL
Esperienza pluriennale nell'ambito del Retail e nella progettazione degli spazi di vendita e di post vendita, destinati al mondo delle auto, nel quale il Marchio può rappresentare e narrare la propria identità. Le attività principali, si articolano in:
Consulenza agli specifici reparti della casa automobilistica, nella selezione dei fornitori, scelte dei materiali, controllo dei costi e monitoraggio delle tempistiche;
Audit e censimento della rete di concessionari presenti sul territorio nazionale, ai fini della verifica degli standard aziendali;
Sopralluoghi e rilievi degli immobili da ristrutturare;
Analisi preventiva degli immobili per uno studio di fattibilità iniziale e stima sommaria degli investimenti,
Progettazione, secondo le linee guida del Brand, composta di una prima fase preliminare e una seconda di progettazione definitiva, costituita da elaborati grafici e immagini fotorealistiche computerizzate (render);
Verifica dello stato di avanzamento dei lavori e supporto alle ditte incaricate per l'esecuzione dei lavori e controllo finale;
Coordinamento delle aziende fornitrici selezionate dal Brand Automobilistico.
ARREDO RETAIL
Conoscenza dei processi per la produzione di elementi di arredo su misura, standardizzati, per spazi commerciali ed aree accoglienza clienti. I processi si articolano in:
Ideazione di elementi di arredo capaci di coniugare l'immagine dello spazio commerciale all'identità del Brand;
Progettazione esecutiva finalizzata alla realizzazione di prototipi, ingegnerizzazione ed industrializzazione degli arredi per grandi commesse;
Coordinamento delle aziende incaricate per la realizzazione degli arredi.
MANUALI D'IMMAGINE E GUIDE TECNICHE
Esperienza nella creazione di Manuali d'immagine e Guide tecniche contenenti gli elementi previsti dal Brand per la specifica Visual Identity. Le fasi si articolano in:
Conoscenza del Brand e raccolta delle indicazioni dai vari reparti aziendali;
Individuazione degli standard;
Progettazione architettonica dei punti vendita prototipo;
Selezione dei materiali e degli arredi;
Progettazione grafica del manuale.
RENDER
Nell'ambito del nostro studio, particolare interesse è rivolto alla creazione delle visualizzazioni tridimensionali utilizzate, sia come strumento di studio e controllo del progetto, sia per visualizzare, a scopo illustrativo, il prodotto finale prima della sua realizzazione.
ALTRI SERVIZI:
Direzione lavorI
Consulenza e perizie tecniche
Coordinamento per la sicurezza in fase di progettazione e in fase di esecuzione di cui al D.Lgs.494/96 e successive modifiche
Progettazione preliminare, definitiva ed esecutiva 
BRAND CONSULTING – AUTOMOTIVE RETAIL
A long-time experience in the field of Retail and space planning (sales and after sales), intended for the cars world, in which the brand can represent and narrate their own identity. The main activities are divided into:
Consultancy to the specific brand's departments, on the supplier selection, materials choice, cost control and schedule monitoring;
Audit and dealers network census within the national territory, for company standards verify purposes;
Site visits and surveys of buildings to be renovated;
Preliminary analysis of the properties for a feasibility study and initial investment estimate;
Architectural Planning, according to the brand guidelines, which consists of a first preliminary phase and a second one with the final project, including technical drawings and 3d renderings;
Work progress control and support to the companies in charge of the work execution, until the final inspection;
Coordination of suppliers selected by the Automotive Brand.
RETAIL FURNITURE:
Custom-made furniture production process know-how, standardized, for commercial spaces and reception areas. The processes are divided into:
Furniture design that combines the sales area image to the brand identity;
Executive project aimed at prototyping, engineering and industrialization of the furniture for large orders;
Coordination of the companies responsible for the furniture production
CORPORATE IMAGE MANUAL AND TECHNICAL GUIDE:
Experience in creating technical guides and corporate image manuals containing the elements required by the Brand for the Visual Identity specification.  The steps are divided into:
Brand acknowledgement and information gathering from different departments;
Standards Identification;
Architectural design of the outlets prototype;
Materials and furniture selection
Manual graphical design

RENDER
Our design firm, gives importance to the creation of 3-D views that are used, both as a tool for study and control of the project and for illustrative purposes, to display the final product before its implementation.
OTHER SERVICES:
Construction supervision
Consulting and technical expertise
Safety coordination during design and construction phase under D.Lgs.494 / 96  and subsequent amendments
Preliminary, final and executive projects design